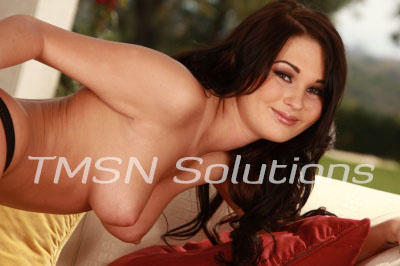 It's so cute how you think you can jack off by yourself. Just because you've touched yourself constantly since you were like twelve, doesn't me you're capable of bringing yourself to the edge like I do. You know you need my voice in your ear. My sweet encouragement pushing you on.
You like when I slowly count down, knowing you have to let go of your cock when I get to one. But counting is SO HARD! Sometimes I mess up that silly little count down and you have to keep stroking and stroking. It's blissful torment knowing if you cum before I give you permission, I'll be so mad.
We both know you don't want to displease me so you fight that burning need in your balls to bust and finally I say one. You're almost thankful to finally be able to let go of your throbbing dick even though your need to cum is stronger than ever.
I'll let you drag in a few shaky breaths and then we go back at it. Working your cock until its hard then you've ever known it could get. It feels good when I jack you off, doesn't it, baby? So stop trying to remember how good it is when you call me and just fucking call me!
Kayla Cumsalot 1844-33-CANDY ext 357
https://sweetlovinphonesex.com
https://phonesexcandy.com/kayla/