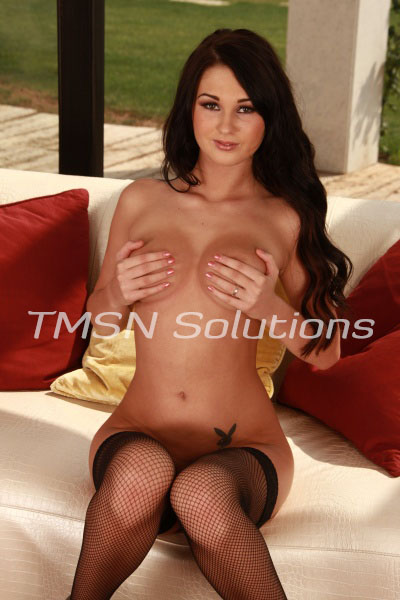 "Whew! Geez. Okay. Almost done now." I tugged the diaper closed and sealed the sticky tabs across his pelvis. He was the cutest adult baby I'd ever seen but I wasn't quite done with him yet.
"What do you mean 'almost'?" He tried to sit up. Leaning on his elbows looking down at his diapered cock. I dusted off my hands baby powder puffed into the air making me giggle again.
"Well," I teased by crawling up on to the bed, between his legs. My hands rested on his shoulders as I pushed him backward. Still shuffling up higher until I was straddled over his diapered cock. My lips found his and soon his questions were all stalled. I rocked my hips, grinding harshly against the crinkly diaper between us.
"Fuck, Kayla." He cussed into my mouth. "Why does this feel so good?" I smiled down at him as I sat up and pulled my tee shirt up over my head. Sitting on his diapered cock in just a pair of jeans and my bra, I rolled my ass against him.
"Because you are my diaper boy." My head lolled back as I teased us both with the movement of my hips. "But, I want more." I winked at him and hopped off the bed.
"More?" His voice squeaked a little. I dug the strap on harness out of the closet and held up the girthy dildo that I would attach to it.
"Yes more!"
Diaper Chastity
"No, Kayla!" He stood up and waved his arms. "A diaper is enough! Come on."
I pouted up at him. "Please? Don't you wanna make me happy?" He sighed again and I knew I'd won. I helped him into the harness and buckled the dildo in place. He looked hilarious. A big bulky diaper trapping his hard on and a fat pink cock lurching from the strap on.
"Why can't I use my real dick?" He cried as I pushed him backward and removed my jeans and panties.
"Cus you are a worthless, little diapered dick who could never get me off like this fat cock does." I teased him while climbing back on top of him. My hands held his chest as I slide down that thick, silicone cock. Our eyes met as our first time making love was with his dick trapped in a diaper, under the fake cock I was fucking.
It was almost too hot for me to handle. I started to shiver and scream as I came so hard over the dildo stretching my pussy open. All while my sweet, handsome diaper boy laid under me, watching everything and not feeling a thing.
Kayla Cumsalot 1844-33-CANDY ext 357
https://sweetlovinphonesex.com
https://phonesexcandy.com/kayla/