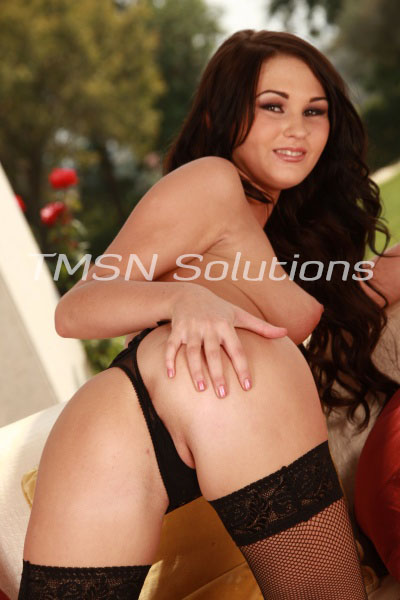 Kayla Cumsalot 1844-33-CANDY ext 357
Do you ever feel like no one will listen to you? Or like you can't get your point across because louder voices are overpowering you? Are you meek-mannered and wish you could speak up more? Allow me to be your sweet submissive. Even when you whisper, I'll kneel to your demands. Can you imagine the rush of power you'll feel? Anything you wish, all your desires can be met. All you need to do is speak them, and I'll obey.
I know it's not what you're used to, but give the switch a try. Use my sweet obedience as practice to flex your Domination skills. The better you get at controlling me, the more confident you'll feel.
Sweet Submissive Kayla Cumsalot
Everyone wants to feel more confident. Think of the ways this new skill could help your day-to-day life. Perhaps after playing with me, you'll feel more able to command a room full of your peers and make better choices at work. Are you one of those guys who orders food, and it always comes out wrong but you "deal with it" instead of asking for corrections?
Babe, you deserve what you want! You deserve whatever you've paid for. After a few sessions of telling me what you want and how you want it, you'll feel confident making those corrections. Being a Dominate isn't about yelling or bossing someone around, but learning how to ask for what you want and expecting it to be delivered as you requested.
We can start with a simple task. Order me to give you a blowjob. Now, I'm pretty good at giving head, but you need to guide me to provide you with the exact blowjob you want. Should I sucker harder, softer? After that, maybe you need me to lick your balls more while stroking your shaft? In other words, tell me! Demand your needs be met! Allow me you be you sweet submissive.
Kayla Cumsalot 1844-33-CANDY ext 357
https://sweetlovinphonesex.com
https://phonesexcandy.com/kayla/