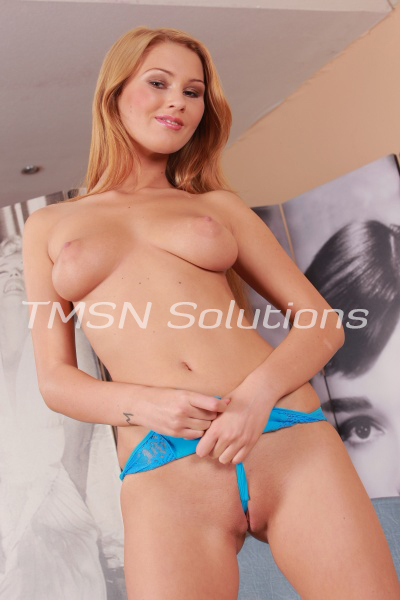 Kayla Cumsalot 1844-33-CANDY ext 357
I have a tiny dicked boy who likes to wear lace undies when we talk. However, he isn't allowed to take them off when he rubs his nub because his panty pain is for my pleasure. See, if he had a bigger dick, maybe I would consider letting him pull his panties down to stroke, but there really isn't enough dick there to stroke anyway.
I made him pull his panties up nice and high over his hips. Really making them snug against his aching balls. I always get a giggle out of how big the balls are on you shrimp dicked losers. Anyway, he really, really wanted to take them off so he could cum, but I stayed firm.
Panty Pain For My Pleasure
Nope, I said. Over and over. Do not take them off. He was getting pretty whiny as he pulled those pretty, little panties up his ass for me. I'm kind of a generous slut, so I gave him a choice. One, he could keep apologizing for how pathetic his penis is and never get off. Or two, he could grip the side of his panties and wiggle them back and forth.
Oh, I was laughing so hard as the soft fabric rubbed back and forth over his tiny head. Did I mention he had to be bent over his bed while he was trying to make himself cum this way? Because, of course, the greedy little dick wanted to cum. Are you getting a good picture of how his panty pain session for my pleasure was going?
Pale ass up, panties tugged tight between his cheeks as he shimmied the material back and forth? Finally, just as he got close to spilling into his lace undies, the timer went off, and I giggled as I hung up. It must suck to be a denied loser!
Kayla Cumsalot 1844-33-CANDY ext 357
https://sweetlovinphonesex.com
https://phonesexcandy.com/kayla/