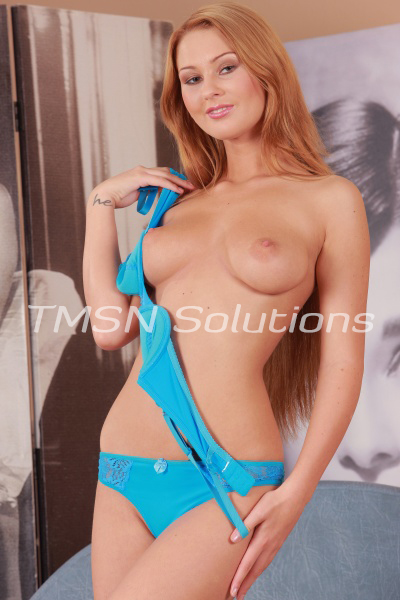 Kayla Cumsalot 1844-33-CANDY ext 357
The minutes turn into hours as I stay on the phone with her. Her voice is feminine and seductive, alluring and insistent, all at the same time.
It was only going to be for an hour or two. We both needed to get up early the next morning. But the call persists…
From A Clients Perspective
I do need to cum. It has been several days and her voice alone brings me to the edge. But I can't quite go over. Too much to drink? Subconsciously not wanting the call to end? Or Kayla knowing exactly what to say to keep me from going over…methodically emptying my wallet while my balls remain full?
It's not that she is intentionally denying me, is it? It sounds like she does want my orgasm. Yet, she strategically throws in moments of humiliation that make me question my own ability…enough to keep my rock hard cock from owning the moment and taking what it so desperately needs.
Her giggles permeate my brain as she extends the call again. I really should go to bed. Tomorrow will be no fun at this rate. Yet, I can't leave…or maybe…she won't let me.
I know my bank account is suffering. I can almost feel each dollar being transferred from my possession to hers. I should stop it. It would be the logical thing to do. But logic is suspended as she teases and taunts…drawing out each moment…each suggestion…each snippet of a scenario.
Her strength draws out weaknesses I didn't even know I had. The effects of drinking is secondary to the power of her presence and voice. I stay harder for longer than I can ever remember being. As each minute passes, she only becomes more sure of her place and position in this call on this night. She doesn't waste the opportunity.
Finally, after 8 hours, she calls it a night. I haven't cum and she knows it. She revels in it. She has taken what she desired and she knows she has given me something that I couldn't even have verbalized at the beginning of the call. Something even deeper than an orgasm.
Knowledge about what and who I am. And she owns me
Kayla Cumsalot 1844-33-CANDY ext 357
https://sweetlovinphonesex.com