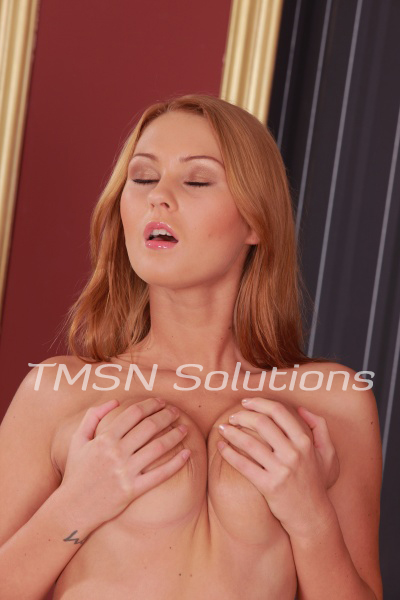 Kayla Cumsalot 1844-33-CANDY ext 357
Look at you, all bent over my bed and tied there for my pleasure. I've stuck a binkie in your mouth and double diapered your useless cock. We've talked about you taking my strapon for a long while now but you always tap out at the last minute. You cry, "Mommy! Please, no." Well, Mommy isn't here now baby boy. Empress Kayla is taking over and your virgin hole is going to know about it.
Empress Kayla
Tracing my fingers down your spine as I poke my rounded, silicone tip against the back of your diaper makes me chuckle. You are struggling so much already and your hole isn't even exposed. The mumbling cries from you are making my pussy throb and I just want to fuck you.
I don't even bother with undoing the sticky tabs of your diaper. Instead, I shove down the massive, crinkly wad, uncaring how uncomfortable it is for your cock to pull your ass free of its protection. Those pale, unmarked buttcheeks of yours are so fucking cute!
I spank you a few times before rubbing my cock head up and down your crack. Should I lube it or fuck you, raw cry baby?
Kayla Cumsalot 1844-33-CANDY ext 357
https://phonesexcandy.com/kayla/