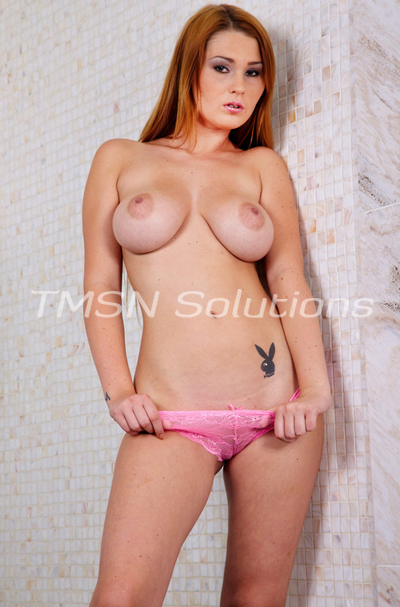 Kayla Cumsalot 1844-33-CANDY ext 357
He came into the chatroom and asked If I was ready to work him over. It made me giggle. How bravely he speaks to me before we begin. I offered him the special, and he suggested it wasn't long enough because he was working on his stamina. Mmm, I love a confident man. Of course, I knew he'd be begging me for mercy shortly. He always does.
However, I'm a girl who gives a man EXACTLY what he asks for. I made him stroke his cock and not cum for every minute he asked for. I'm sure after our call, he'll be much more careful asking the Edging Queen for longer than his aching cock can handle. Let me tell you how blissfully perfect our call was.
Edging Queen
His cock was already hard in his hand when I answered the phone. With business all taken care of in chat, we got right into the role play. The details aren't that important, but I'll give you the gist. I was tasked to play a naughty schoolgirl who couldn't help from rolling her skirt up, and he was the teacher set to discipline me.
Only my bratty little mouth told him I felt he was so upset because my tiny skirt made his cock obviously hard, and it was only because of that, that he wished to punish me. And oh, how he wanted to punish me with his long hard cock.
The first ten minutes ticked by, and he was still playing pretty confidently, adding to the story and teasing me as much as I was teasing him. But then it happened. At this point in the call, when his cock was throbbing, and he wanted to cum. He asked if he could, and I reminded him we still had SO much longer to go.
This was when my JOI came into intermingling with the storyline. Reminding him who was in control of his cock even if he was in control of the roleplay. With twelve minutes left, I had broken this man. His whimpering turned to pleading. His pleading turned to name-calling. I'm still laughing as I hear his voice in my head, "Please, let me cum, you fucking bitch."
He almost didn't make it, but he wasn't allowed to cum until the last thirty seconds before our timer went off. The journey is always worth the struggle.
Kayla Cumsalot 1844-33-CANDY ext 357
https://sweetlovinphonesex.com
https://phonesexcandy.com/kayla/