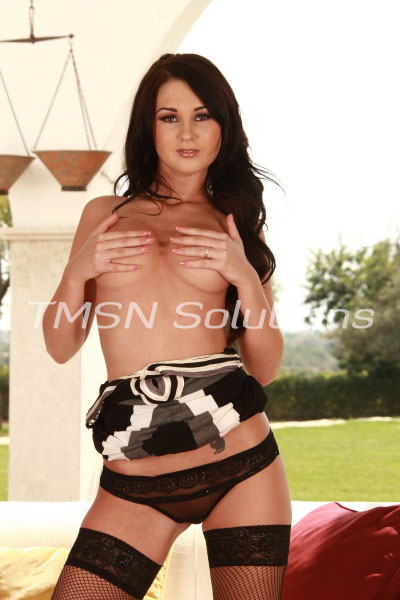 Kayla Cumsalot 1844-33-CANDY ext 357
I saw him watching me at the club. In fact, he couldn't keep his eyes off of me. I felt his gaze with every sway of my hips and each grind of my ass. The weight of his stare turned on and only pushed me further into being a naughty cock tease. My hands rubbed up and down my sides, squeezing my breasts that were nearly tumbling from my tight blue dress.
After hours of dancing, my panties were soaked. It was like he'd been eye fucking me from across the room, and no matter the distance between us, I knew he wanted me. I pushed my way out of the club and began the walk home. It wasn't long before I realized I wasn't alone. I didn't dare to look back and spook my company, so I kept going.
Cock Tease Gets What She Deserves
When I unlocked the door to my condo, I stepped inside and gently closed the door. I didn't hear the latch click into place, so I knew he'd be able to push his way in. Halfway up the stairs, I heard the door close for real this time and the flick of the deadbolt I didn't bother with. His feet were heavy on the stairs as he climbed them to get to me.
I had just turned into my bedroom when the force of him hit me from behind. He bent me over the bed and twisted my hands behind my back. I felt the cool kiss of steel lock around my wrists as he handcuffed me. "What the fuck is this?" I squirmed, pulling on the cuffs in a half-assed attempt to get away.
"Shut the fuck up." He barked and pushed my skirt up over my ass. He spanked me hard, and I squeaked. My pussy was so wet from teasing him that I knew it'd be a lie if I asked him to stop. I pushed my ass up for him, and he fisted my hair. When he pulled me back toward him, the arch in my back popped my tits out of my dress. "Fucking cock tease, you knew just how hard you were making me, didn't you slut?"
Kayla Cumsalot 1844-33-CANDY ext 357
https://sweetlovinphonesex.com
https://phonesexcandy.com/kayla/