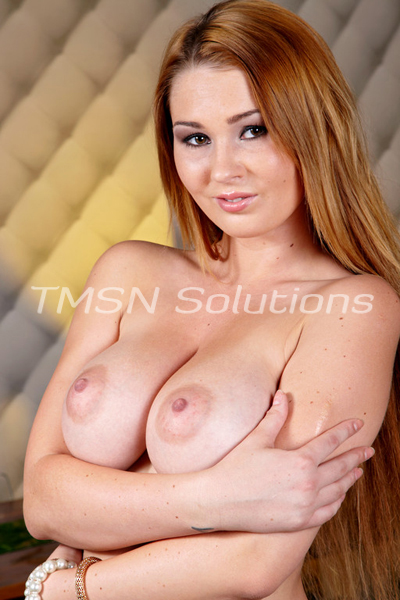 Kayla Cumsalot 1844-33-CANDY ext 357
Bossman likes to make me feel stupid. He's arrogant and narcissistic. It's funny to me that he thinks so highly of himself because everyone actually hates him. However, this morning he crossed the line. He pinched my ass and grossly whispered in my ear that he was, "too much for a little girl like you to handle."
I almost threw up in my mouth and decided I was going to show him what, "too much" felt like.
Bossman Gets It Phonesex
Everyone went out to lunch and it was just the Bossman and I left in the building. I carried the suitcase full of ropes and the vibrating wand up to his office and his overconfident-self thought I was there to play. Allowing him this delusion, I tied him to his chair. Looping the black rope around and around his chest and the back of the chair. Then I even tied his thighs to sides of the armrests and his wrists to the top of the armrests.
The horny, stupid fuck kept saying how he knew I wanted him but he had no idea I was this kinky. I just allowed him to talk to himself as I pulled his cock out of his pants and slid the silicone cock sleeve over his head. Next, I fitted the wand inside the sleeve. Pressing the rounded tip of the wand just under his swollen head. I flicked it on. He jerked at the sudden sensation and started to hump the toy.
Really enjoying himself he groaned and grunted. Struggling in the ropes and aching for more friction. I smiled happily as his facial expression changed from enjoying it to intent orgasm and then painful torment. He came all over his pants so quickly that it amused me greatly. I gave him a little wave as I left the room with the wand still vibrating post-orgasm. I locked his office door and left a note with his secretary not to disturb him.
Kayla Cumsalot 1844-33-CANDY ext 357