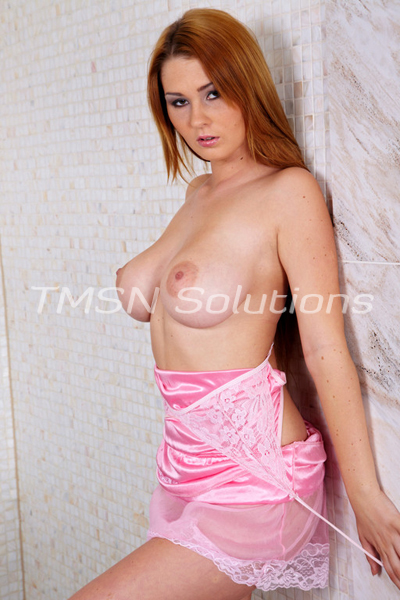 This is for the tiny, Cheeto-dicked embarrassment who attempts to satisfy Kayla.
Last Saturday while you were cranking it to Fuller House on Netflix, I happened to run into a certain little hottie at the library. You know what that is, right? It's where grown-ups go to pump lifejuice to more important organs. She was wearing a flowered summer sundress and was buried between the stacks of romance novels, hungrily flipping through a copy of 50 Shades of Gray. I watched as she read one particular passage that made her sigh audibly, her hand instinctively brushing over her perfect breasts.
"Got to the elevator scene, did you?" I asked in my velvety baritone. It startled her because she was only used to the high pitched whining and begging of this golf-pencil pricked "boyfriend" of hers. She had no idea what a real man's voice sounded like.
She smiled at me and held out her hand. "Kayla. But friends call me Kay Kay."
"You seem to enjoy this book. Do you need any particular shade of gray? Or will anyone do?"
She sighed, pouting a bit. "I just need to read something where a woman gets . . . you know . . . "
"Satisfied?" I offered.
"Maybe." She added. "I wouldn't know the meaning of that word."
"Boyfriend not doing it for you?"
"Please. I've seen bigger dicks on Disney characters. And that's only when he can get it up."
"And I take it, that's not often."
"Only when he sees a maxi pad commercial on TV, so you tel
l me."
"Ouch. I don't know who I feel worse for."
She sighed again. "Well, it is what it is. I suppose I should head home. I'm due for 30 seconds of foreplay, followed by two pumps in missionary that I can't even feel before I have to fake it as he pulls out and jizzes onto the pillowcase."
She bent down to return the book to the bottom shelf. As she did, the hem of her sundress rode up, and I caught a glimpse of her cotton panties printed with tiny flowers. I was about to say something when she accidentally backed into me, her pert, perfect ass brushing my crotch in the process. She stood up and spun around, embarrassed. "I'm sorry I didn't mean to – " But she was cut short as her hand instinctively reached for the front of my khaki shorts and found something there she had never encountered before: a substantial erection.
Her eyes grew wide as her brain grasped what her fingers already had. Silently, as if she would ruin it by saying anything, she looked back down at my fully erect cock in her hands, tenting out the front of my shorts. It was so big she wouldn't have even been able to get her tiny hand around it even if my clothes hadn't been there. She had no idea regular guys had dicks this size. She looked at me in disbelief, and grabbed my junk with her other hand, holding it like the head of a baseball bat. She whispered, "Is this what I think it is?"
"Well, I'm not smuggling a two by four down there, if that's what you mean."
"But it's so . . .. so . . . "
"Well, I'm average, actually. But I suppose a cob of corn looks big when all you've eaten are baby carrots. But you may want to let go. Some of the other patrons might come by."
"But I can't. It's just so . . ."
"Well, if you're not going to let go, let's see how you like it."
And without another word, I deftly reached under her sundress, only to find those cotton panties absolutely flooded. I guess she's the kind of girl who can only be aroused by someone who is packing it between the legs. You really should look into that sometime.
She looked over each shoulder to get a layout of the library shelves, then whispered "come on" and grabbed me by the johnson and pulled me like she was leading a ***** (another animal your dick has nothing in common with) to some fairly hidden shelves in the back. She knelt down and unzipped my fly, biting her lower lip. Seeing that fat cock straining at my boxers made her quiver. Maybe she was just surprised to see boxers at all, since dicks your size are usually found inside the diapers she changes when she babysits. She wrestled my man-meat free and genuinely didn't know what to think. There she was, face to face, with a normal-sized dick, it's purple head, wide and solid, a perfect vein running down the length. It stood at attention, firm and unmoving, unlike the deflated balloon you usually show her.
"My god, what do you feed this thing?" she gasped.
"Blondes," I said, then slipped my hands under her armpits, lifting her up and spinning her around in one deft movement. As she grabbed onto a bookshelf for support, I flipped up the hem of her sundress and yanked her soaking wet cotton panties to her knees. A rivulet of wetness was already running down her leg in her excitement. (See, when a woman gets aroused, she gets wet between the legs. I feel I need to point that out since clearly you've never seen it before, you waste of a spinal cord.) With her glorious ass bent in front of me, I positioned the head of my throbbing rod at the opening to her aching slit. "You ready?" I asked.
"Do it." She whispered. "Fuck me with a real dick. I want to feel a real man between my legs for the first time."
And I did. It was remarkable how a pussy so tight could accept such girth. But she was so wet I just slid right in. I'm pretty sure the moan that escaped her lips was heard by more than one nerd in the biography section that afternoon. She couldn't hold it in, having never felt pleasure from a partner's touch before, you worthless piece of trash.
A few more thrusts and she had to jam a paperback between her clenched teeth to keep from crying out in pleasure. We fucked and we fucked. Each new thrust, a sensation she had never felt before. Never before had she had her petite cunt filled by a man, not only filled but stretched and explored and . . . and . . .
"Satisfied." Was the word she sighed when she had finally recovered after collapsing in a protracted orgasm. She sat on the floor, her back against the shelf, her panties still around her knees, her chest heaving, trying to retain as much oxygen as it could, her mind trying to retain as much memory of this first real dicking as it could.
"Satisfied." She purred again. It came out a bit hoarse, as she didn't realize how much a real, non-faked orgasm could take out of her.
I helped her to her feet, kissed her on the forehead, and turned to walk away.
"I never got your name." She called after me, her voice not yet recovered.
"That's right. You didn't." was my reply as I sauntered on my way
Kayla Cumsalot 1844-33-CANDY ext 357
https://sweetlovinphonesex.com