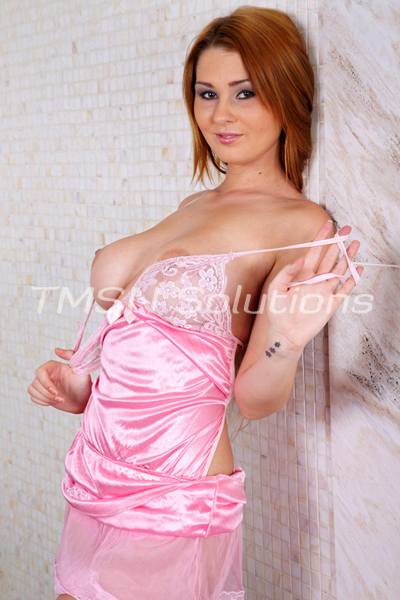 Kayla Cumsalot 1844-33-CANDY ext 357
So, I heard about this contest where I can win a free call with Kayla. All I have to do is explain why I deserve this over everyone else, especially thesdm4in. Kayla deserves only the best to win this contest, she deserves to be treated and satisfied by a real man where the pleasure of phone sex can be enjoyed by both. And that man, ladies and gentlemen, is me.
Kayla is an attraction, she is an experience you want to mark off of your fuckit, I mean bucket list. Unfortunately for you, thesdm4in, she is that ride that you have wanted to go on forever. You wait in line and when you finally get to the front you find out that you are too small to get on (we've seen the pics, we know you don't measure up). The good news for you is that there are plenty of other things that you can do over in the section for little ones, I even know some Mommies here that can take care of you while I am with Kayla.
I won't lie, this won't be Kayla and my first experience together. But let me tell you a little about that first experience. See, I do physical therapy, and Kayla comes into the clinic where I work one day. I escort her into a treatment room where I proceed to ask her why she is here. As I am writing notes, I cannot help but to eye her up and down, admiring this beautiful woman sitting before me with the most amazing body; round ass, nice firm tits, you can tell that she takes care of herself. She begins to explain that she has been suffering from some extreme tightness in her pelvic region. She also explains that she has not had any physical pleasure in some time. I ask her, "have you been with thesdm4in recently?" She replies, "Yes. How did you know?" I tell her that she is not the first woman that has come in here complaining of those same symptoms and all were related to being with him. I assure her that I can help her with her issues and get her feeling better. I leave the room as she undresses into just a gown, and when I come back in she is laying down on the table. I positioned myself between her legs and began using my favorite tool that throbs to help loosen her up…I can't get too in-depth due to patient confidentiality laws, but let's just say that I used my tool to perfection and helped stretch Kayla out and penetrate through to the center of her problems. I also showed her how she could work on stretching this area at home using just her fingers and said that it is best to keep that area moist. Kayla left my clinic feeling much looser, even walked out quite bow-legged. I cannot give you any further details about this encounter or any of our others for free, you will have to call Kayla to know the entire story of this hot and erotic therapeutic session.
Everyone knows that spending time with Kayla is like winning the lottery. Too bad for thesdm4in, he doesn't have any 'power balls' and there is nothing 'mega' about him. He is just giving his money to her and has no chance of winning anything in return. The odds are slim and none for him, those are probably words that he is used to hearing when describing his dick. At least this time, his money won't go to waste and will be for my benefit. I guess it is true for me, the best things in life are free. Thanks for the call thesdm4in, Kayla thanks you just as much as I do. Just don't 'short' us on the time, I am not a
two-pump chump and my lady deserves more than just a 'tiny' moment of ecstasy.
Kayla Cumsalot 1844-33-CANDY ext 357
https://sweetlovinphonesex.com