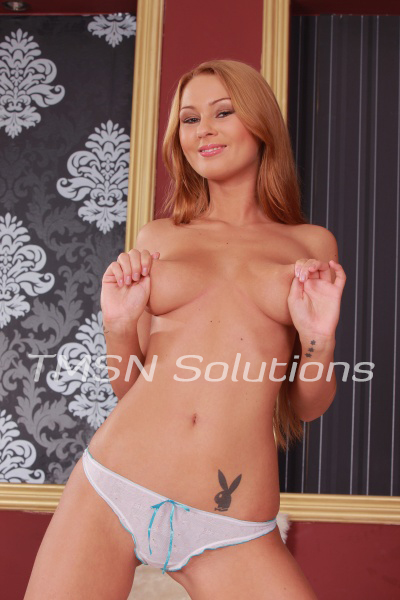 Kayla Cumsalot 1844-33-CANDY ext 357
I woke up to the sounds of him shuffling things in the dresser. Prying one eye open, I squinted against the bathroom light he'd turned on to try to navigate the bedroom without the overhead light waking me. I grumbled as I sat up to stretch, the covers puddled over my lap exposing my perky breasts. The morning chill had made my nipples stiff, and I did nothing to cover them.
"Sorry, babe." He smiled weakly. "I tried not to wake you. I'm already late and can't find the watch I wanted to wear today." My brows crumpled together as I pouted. Most mornings, I wake up to his fingers or tongue buried in my pussy to start my day with a smile. Yet, this morning he was dressed entirely and definitely not between my legs.
He Thought He Was Going To Work
"Where are you going?" I crawled to the end of the bed. He came closer and cupped my jaw, leaning down to kiss my forehead.
"It's my day to go into the office, remember?" My hand reached up and pulled the zipper down on his hoodie; then, both hands rubbed up over his chest.
"But you didn't make me cum." I blinked up at him, hoping to guilt him into correcting his actions. Instead, he laughed!
"Sorry, I'm already late, but I'll make you cum twice when I get home, okay?" I shook my head as I sat up on my knees and started kissing his neck. My wandering hand pulled the zipper on his pants. Then I wiggled my fingers inside to grab his stiffening cock. "No, no. Seriously. We can't." He tried to shy away from me, but I sunk my teeth into his neck, and he gripped me along my ribs, fingers just brushing under my breasts. "You're being naughty. Traffic is bad enough as it is; I can't do this now."
Better Late Than Never
I pulled his cock through his zipper and teased his head against my wet pussy. "If it's so bad now, think of how much clearer it will be in twenty minutes." I wiggled my brows at him as I slunk backward to lay on my back before him, legs spread and wanting. His fingers grazed over my hard nipples, and he tweaked them roughly. His cock was so hard now there was no way he would say no to me. Curling my fingers around him, I stroked his cock as I guided it against my entrance.
"Fuck!" He hissed through his teeth as he slid into me. I locked my legs around his hips; the denim of his jeans felt so soft against my skin. His hand left my tit to squeeze my delicate throat. The bathroom light shone over us as he pounded himself into me. My soaking wet pussy making a mess of the front of his jeans as I came all over his cock. He didn't stop until his cock erupted deep inside of me. "Now I have to change too."
After he pulled out, I rolled over on my side and yanked the covers up around me. I smiled as I closed my eyes to go back to sleep satisfied. "Drive safe."
Kayla Cumsalot 1844-33-CANDY ext 357
https://sweetlovinphonesex.com
https://phonesexcandy.com/kayla/